VOIP Phone Systems Are the Future of Telephony
Our office phone systems are some of the most flexible phone programs on the market. More and more small business owners are making the switch to Voice Over IP (VoIP) phone systems because of their ease of use and incredible affordability.
VoIP is the wave of the future, and business owners who are able to make changes to adopt this new technology in their establishments will only help modernize their company processes. VoIP phones save money and expand the reach of your b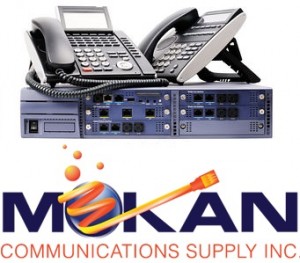 usiness.
VoIP Plans are the Phones of the Future
As the access to high-speed Internet continues to spread, the complete transition to Internet-based telephone services will not be far behind. VoIP plans have been touted and praised for their affordability and approachability to a large cross-section of small businesses. We offer information and sales collateral about our extremely affordable business communications networks.
Our bundled packages help customers transition from traditional communication to VoIP by allowing you to customize your experience.
When something like VoIP seems too good to be true, it can lead even the savviest small business owner to be confused. Trying to determine if VoIP is up to the challenge of meeting your business demands, look no further than Mokan Communications Supply.
We help small business owners weigh the pros and cons of all the available services we offer, and we use that information to help clients build the network services that are best fitted for their company.
The Transition to Voice Over IP Systems is Simple
We manage all the changes behind the scene. Any changes to your hardware can be bundled into your new service plan, but most plans require little if any new hardware or software besides a phone.
VoIP systems are typically very easy transitions for small business owners because from the end user's perspective nothing actually changes. The way you use your phone will not change, which makes the transition to an NEC Business Telephone System practically seamless.
When you choose Mokan Communications as your hosting service provider, in addition to providing your voice-over IP phone system we also provide software assurance. The transition from traditional phone to digital phone is as simple as flipping a switch.
Once you have chosen the features and specifics for your VoIP System, we will ensure that your hardware will be able to make the transition to your new system.
Many clients are surprised to realize that their current structure usually is robust enough to the make the change without worry. Based on the size of your business, we will help you construct the level of infrastructure needed to support your new telephone system.
You don't have to be concerned that making the transition to voice over IP will cost a fortune, because we find the most cost efficient way to help you switch to an Internet-based phone service.
VoIP requires a high-speed Internet connection that can handle more than one user. Simultaneous users shrink your bandwidth and limit the number of additional users that can be in the system, but it's not likely that you will need an overhaul to your system. The average home or small office has a broadband connection that can handle more traffic than is realized.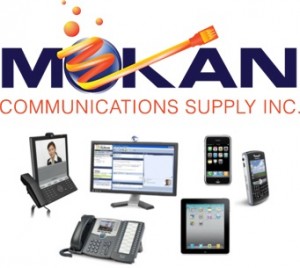 A Little Knowledge Goes a Long Way
Most VoIP systems need session initiation protocol technology to assign each phone on your network a unique address. The IP-PBX transfers those calls to predetermined communication lines. This method requires SIP-enabled phones that are formatted to make VoIP calls. While some VoIP systems use H.323 technology instead of SIP, they are not commonplace.
Details like these are important to the team at Mokan Communications, but as your provider, but we realize that you do not need to be a professional developer or expert on all topics related to digital telephony.
It's beneficial to your business that you become familiarize with the basics terminology of your new system. We will never require you to know the full intricacies of your voice over IP system to get any help you may need.
Understanding how your VoIP System operates will benefit your organization, and you can ask your Mokan Communications representative for a quick and thorough tutorial of your networked service.
The benefits of voice over IP far outweigh any of the minor inconveniences that making changes to your system to comply and upgrade to digital telephone would demand. VoIP customer will find that their upgraded system is full of modern convenience and benefits not offered in their traditional phone plan. VoIP systems offer all the benefits of a mobile phone with the unparalleled affordability of a basic telephone system.
For more information on our VoIP applications and services, call (816) 734-9001 for a free quote